STANDARD - SPIRAL STAIRCASE WITH MODERN TECHNICAL SOLUTIONS
Our spiral staircase is suitable both indoors and outdoors. It can work as an evacuation staircase or as an emergency exit but at the same time, it can work as a transport route within industries or as a piece of furniture. Our salesman and engineers will help you develop the best and most cost-effective staircase solutions. We help you with measuring, construction drawings and 3D-drawings, transport and assembly.
When we design and construct spiral staircases, we follow the standards of Eurocode. But we put higher demands than that. We consciously use modern high-strength steel where greater loads occur. By optimizing the choice of material, our functional solutions become easier, lighter, and have less environmental impact.
Eurostair spiral staircases have a short delivery time. The spiral staircase is smartly packed in a paperboard who is space-saving which means less environmental impact and where all parts are marked which contributes to an easier assembly.
DETAILS ARE IMPORTANT FOR YOUR CHOICE OF SPIRAL STAIRCASE
The design and details in our spiral staircase are very important and crucial for many of our customers. Therefore we, for example, choose an excellent customized craft production of handrails to get the best function – a handrail without any seams or tension clamps – and with a dynamic shape throughout the whole staircase.
In the parts where larger loads occur, we consciously work with high-tension steel which with all its strength and lightweight gives many advantages.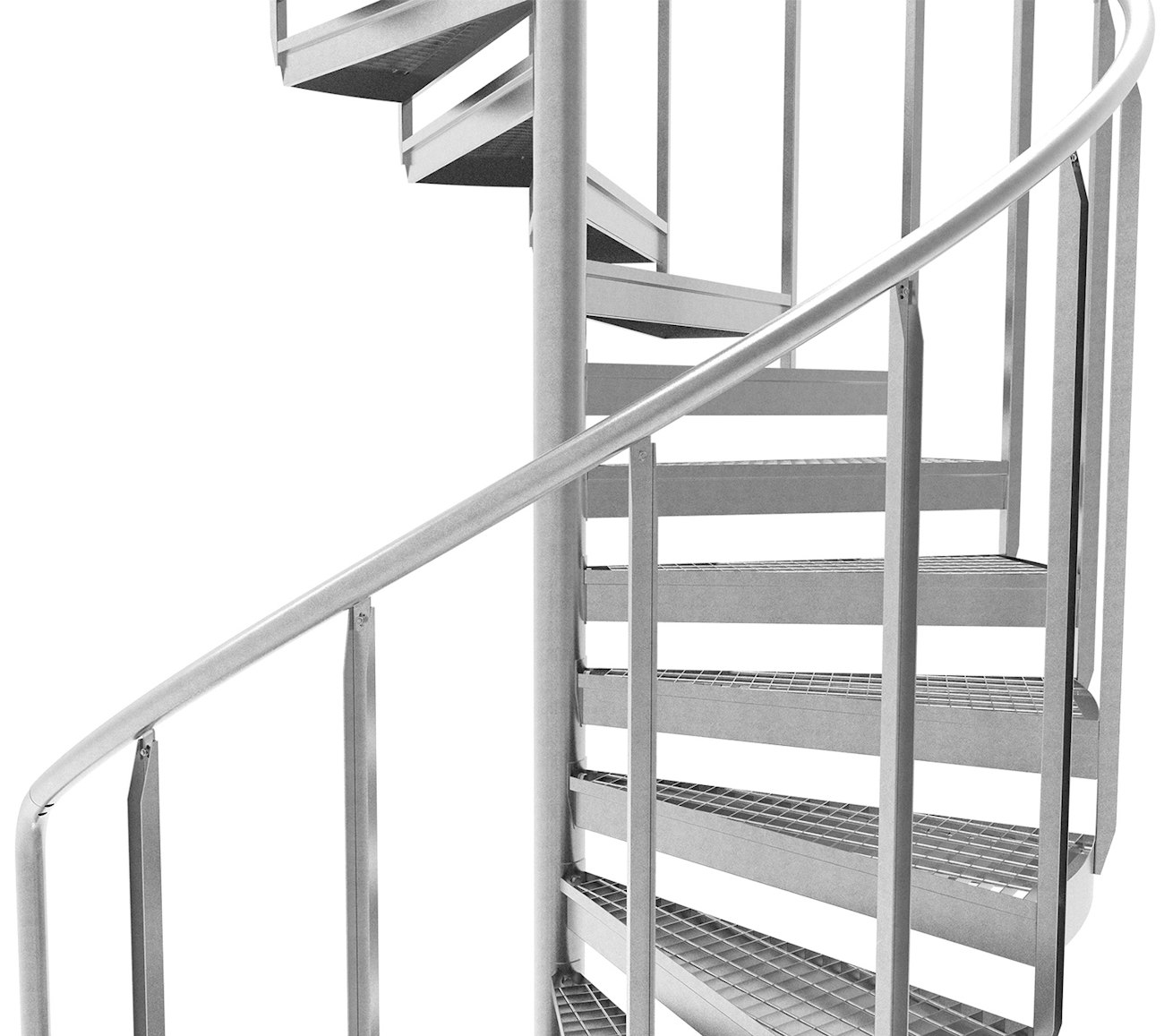 Options for standard spiral staircase
Most of the components in a spiral staircase exist in several different executions to fit your staircase solution. There are more options than the one we present here. Contact us for more alternatives.
WE HELP YOU WITH THE PROJECT PLANNING
With many years of experience, we help you with guidance and advice in the project planning. When ordering, every staircase is specifically drawn, and the drawing is sent to the customer for approval before production. We help you with loading calculation and provides you with other documentation needed. No matter where in the process we meet we look at the best solution and the savings that can be made without losing quality.