Premium staircase for homes or public buildings
Eurostair premium straight staircases can be supplied in different standard designs or completely customized. The straight staircases consist of stringers, platforms, steps, railings, and possible support legs. Elaborated constructions make the staircase easy to assemble. Steps are available in grating, perforated plate, or plain plate suitable for carpet, wood, or stone.
Our staircases follow the norms within the European Union and are CE marked. We offer many options for design and material if you want a customized staircase.
Contact us for more information.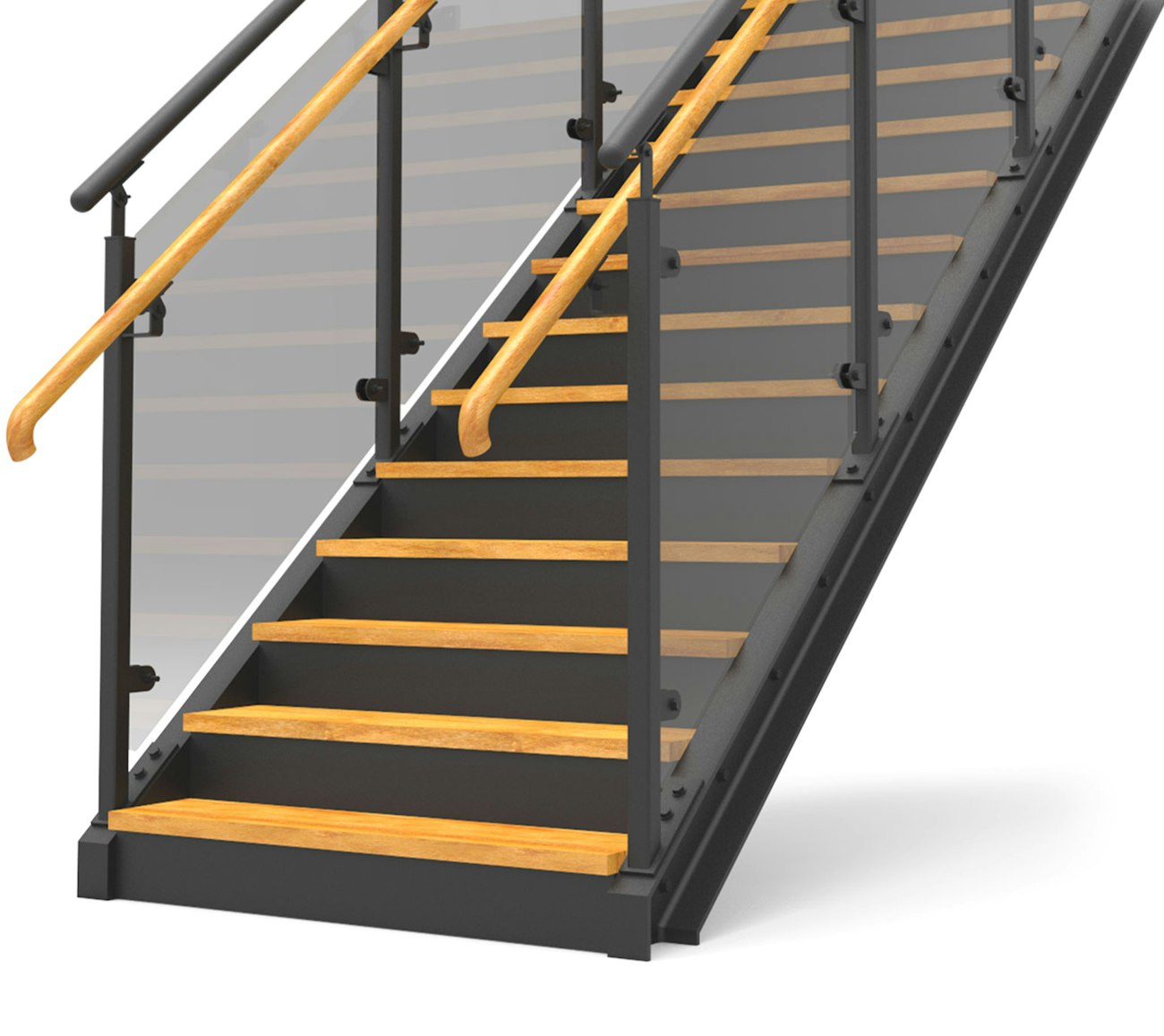 Options for premium straight staircase
Most of the components in a straight staircase exist in several different executions to fit your staircase solution. There are more options than the one we present here. Contact us for more alternatives.