Customized straight staircases
Eurostair delivers steel staircases for industry, offices, residences and public buildings. Straight staircases are used as a function to move between one floor to another. Eurostair straight staircases are built according to your wishes and the demands you have on the appearance and function of the staircase.
Together with our sellers and engineers, we produce the best staircase solution for your specific project. We find out your staircase needs and finds the best solution, best placement, best function, and the nicest staircase design.
The stringers are chosen based on the staircase loading, width, angle and the outreach of the staircase. Our engineers produce a 3D-drawing so you easily can visualize how your staircase solution will look like in your property.
A STRAIGHT STAIRCASE WITH MANY OPTIONS
Eurostair straight staircases are customized to your wishes of the staircase. We have plenty of options regarding step surface, stringers but also for handrail and railing models. Also, surface treatment is available in various options for you as a customer and we help you make the best choices for your staircase solution.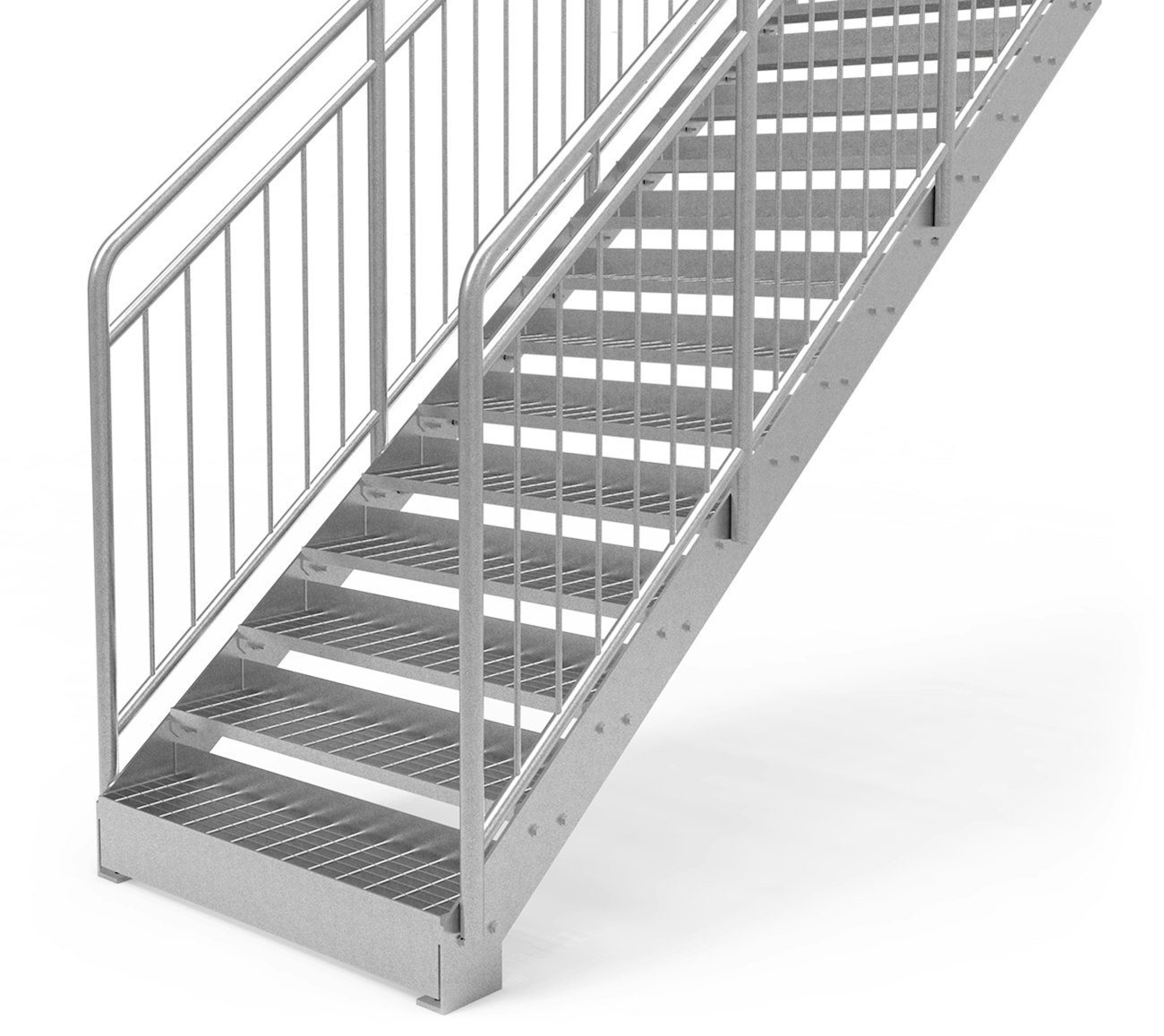 OPTIONS FOR STRAIGHT STAIRCASES
Most of the components in a straight staircase exist in several different executions to fit your staircase solution. There are more options than the one we present here. Contact us for more alternatives.
Explore further among our options
WE HELP YOU WITH THE PROJECT PLANNING
With many years of experience, we help you with guidance and advice in the project planning. When ordering, every staircase is specifically drawn, and the drawing is sent to the customer for approval before production. We help you with loading calculation and provides you with other documentation needed. No matter where in the process we meet we look at the best solution and the savings that can be made without losing quality.