Published 2022-11-12
Eurostair Powder Coating ©
We can now offer powder-coated stairs from Eurostairs' new coating facility. During the spring and summer, we have built our own powder coating which is now ready for delivery production after running in. We see an increasing demand from the market to adapt external stairs to the building. Often there may be a need for an external escape staircase, which then often becomes a galvanized staircase that does not suit the building at all. Now we can change that. Always order your stairs in a color that matches the appearance of the building.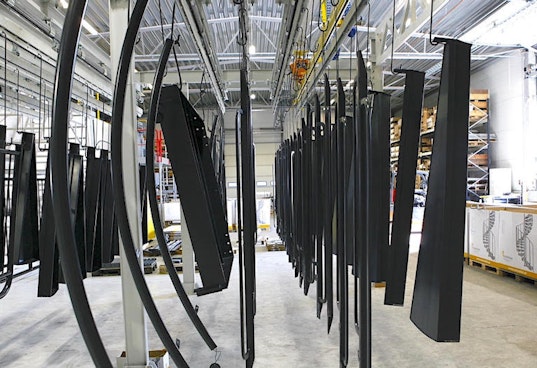 Share news
Sign up for the Eurostair Newsletter
Our newsletter comes a few times a year and contains information on what's going on at Eurostair.